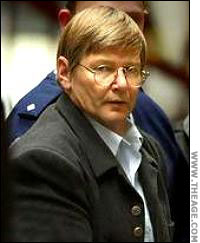 Peter Norris Dupas
Peter Dupas was a predatory sex monster of the worst kind: A cruel and calculating fiend who meticulously went about his depravity and could then melt into a crowd in a heartbeat.  A man so ordinary and inconspicuous that it was almost impossible to believe that he could commit such atrocities. That is the way his victims saw him and, time and again, they allowed him into their company.
He left those who survived so traumatized that some could never again go to sleep with the light off or walk down their own hallway unaccompanied. No sooner was Peter Dupas out of jail than he would re-offend, each time worse than the last, until he killed and was finally locked away, where he would never be allowed to hurt anyone again.
Map of Australia with Melbourne Locator
Born into a loving home in Sydney on July 6, 1953, Peter Norris Dupas was the youngest of three children and, as an infant, moved with his family to Melbourne, where he grew up in the Frankston and Mount Waverley areas. Peter's brother and sister were many years older than he and his parents who were old enough to be his grandparents, treated him like an only child. He claimed later that he was a spoiled child, made to feel inadequate by his overprotective mother and perfectionist father.
Teased by the other kids at school because he was a slow learner and prone to be overweight — his nickname was Pugsley, after the boy in the TV show "The Addams Family" —  Dupas grew up as the class dunce and repeated Form 1. At age 15, Dupas embarked on his criminal career in a fashion that would become his trademark — attacking women with a knife.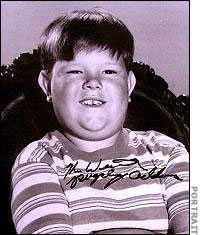 Pugsley Addams
On October 3, 1968, while wearing his school uniform, Dupas went to the house next door and asked his friendly 27-year-old neighbor, who was nursing her five-week-old baby, if he could borrow a sharp knife so he could peel some potatoes. As the woman commented on what a good boy he was for helping his mother with the cooking, he lunged at her with the knife and stabbed her in the stomach without saying a word.
"He knocked me down onto the floor and fell on top of me," the woman told the police. "He kept on stabbing me with the knife and I kept trying to ward him off. I felt the knife cut into my hands, mainly my right hand, my face and my neck.
"I was holding on to the knife at one stage trying to break the blade. I was lying on my back and he was sitting on top of me. He said, 'It's too late, I can't stop now, they'll lock me up.'"
After covering her mouth with his hand and repeatedly bashing the woman's head on the floor, Dupas stopped as abruptly as he had begun. He told police he didn't know why he had attacked his neighbor and that he would never intentionally hurt anyone.
"I can remember having the knife in my hand," Dupas told police. "I must have been trying to kill her or something."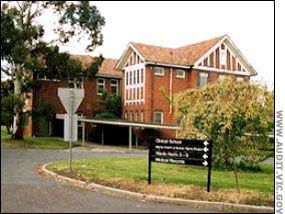 Larundel Hospital
The teenage assailant was taken to Larundel Hospital for psychiatric assessment. It was concluded in court that he was "caught in an emotional conflict between the need to conform to the expectations of his parents and the unconscious urges to express his aggression and his developing masculinity." Dupas was put on 18 months' probation and told to undergo psychiatric